Photos Page 9
"Fourth of July in Glendale"
Copyright 1996, Doug Pearson, CFPA
On July 4, 1996 a fire broke out in Brand park in the city of Glendale.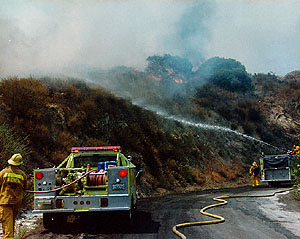 Los Angeles County helicopters assisted in the firefighting efforts.
Here we see a firefighter pulling a supply line.
---
Previous Page
Go back to CHIBI photography page.
Next Page